We accept the following forms of payment:
- PayPal
-All products on sale do not include wigs/clothes/accessories/makeup.
Head Components: Doll Head ,Certificate
(Head + Body) Assembled Doll Components: Assembled Doll, Certificate
-Skin color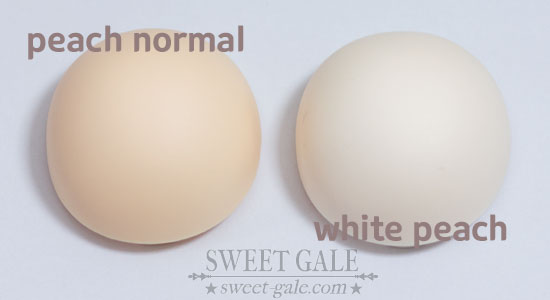 Before order
*The order of assembled dolls takes a preparation time of 80 to 100business days and the order of doll heads takes a preparation time of 50 to 70 business days before delivery.
*Colors may slightly differ depending on your monitor screen types and settings.
*The cast of Sweet Gale dolls start immediately after confirmation of the deposit. After the confirmation we do not accept order cancellation due to mind change and individual reasons of customers.
*Urethane dolls are characteristic in that they have parting lines. We do not remove all parting lines except for gate traces.
but The big object of the parting line is released after the job of sandpaper. Please understand that it is not an error when there is color difference in color and surface due to sanding.
*Sweet Gale dolls are not perfectly symmetric since they are hand-made.
*Sweet Gale does not respond to such questions as clothes -compatibility with other companies, skin color comparison, and size comparison. (Sweet Gale does not have dolls of other companies.)
*Sweet Gale does not provide exchanges and refunds for visually-undistinguishable trivial parts and any phenomena that appear as characteristics of duplicated dolls.
*If an object with a large parting line or an esthetic treatment is required on the surface, it will be shipped after performing the esthetic treatment.
Please understand that the difference in surface and color due to the esthetic is not defective for both the face and body.*


(for example,,scratches created during removal of gates,see-through due to thin thickness,Minor color difference between parts,little dust, Removal of prominent parting line, Esthetic treatment for removing release agent )


※ Please understand these are hand-made.
*As it is colored at a manufacturing factory, there could be differences in skin color of each order. Please be noticed about it.
*Sweet Gale does not allow exchanges and returns of goods damaged by customers.
*Please apply through the email for exchanges within 7 days after receiving dolls with visible air bubbles or foreign materials.
*The delivery is made only through EMS.
Sweet Gale asks for your prudent orders.